Commercial
The vast majority of commercial buildings require a Building Energy Rating (BER) since January 2009, when a property is advertised for sale or rent. This includes non-domestic properties such as a shop, cafe, office, warehouse, workshop, supermarket, factory, bar, hotel, retail/offices developments, etc
To calculate a BER, an energy survey of your building is required, including inspecting all heating and/or cooling equipment.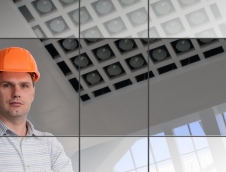 This energy survey, or energy audit, is the quickest way to eliminate energy waste and losses.
If you are considering an upgrade of your premises, it is wise to get an energy audit done first. This will guide you as to what parts of the building will benefit the most from your investment.
A renewable energy installation can help improve your BER.